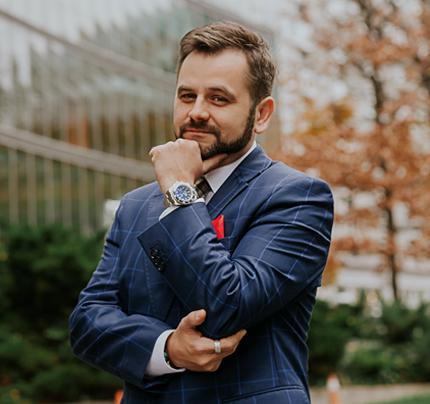 Leader of ACCURETTA Group
Marcin Tatara
An entrepreneur with 17 years of experience, specializing in comprehensive service of trade in natural resources and large investments related to renewable energy and luxury/ industrial properties.
Manager in numerous private energy companies in Europe and Middle East countries, responsible for creating individual and complex supply chains of natural resources, especially crude oil, petroleum products, coal and biomass. Responsible for creation and implementation of the effective management models in large, international commercial groups specializing in the supply of strategic raw materials.
A partner and/or the owner of several commercial trade and consulting companies operating in Europe, Israel, the United States, and the Persian Gulf. Currently, responsible for commercial and operational matters at ACCURETTA GROUP, as a leader, CEO and co-owner.